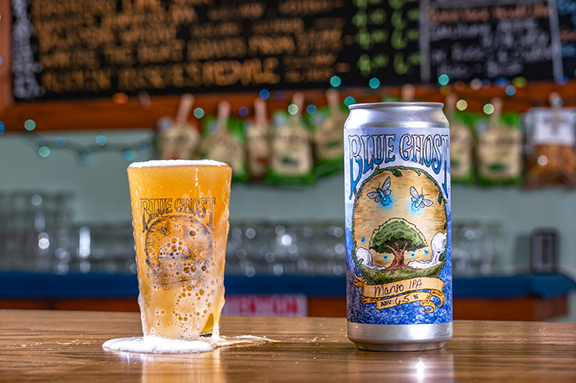 Join us on October 8th for our 6th Annual Harvest Festival from 1-8PM!
We'll be bringing in the new season with a special beer release: No Noggin Pumpkinhead Ghostman Ale – It's a seasonal favorite sure to please the dark beer loving, pumpkin craving brew fans out there.
We'll also have 12 other beers on tap, Bold Rock Hard Cider, Truly Hard Seltzer, Bota Box Wine, ginger beer, and a variety of non-alcoholic drinks for adults and kids.
Christina Chandler, Ashley Heath, The Dirt Yard Choir, and Lefty & The Get Loose Band will be providing live tunes for the day.
The Hungry Ghost, Kinfolk, Diggity Doughnuts, Ivory Road Cafe, and more will be offering up a variety of eats for the family to feast on.
We'll have over 30 local vendors to shop and fun for the kiddos too.
A $2 wristband will need to be purchased before buying alcohol. A portion of wristband sales will be donated to Blue Ridge Honor Flight.
Blue Ridge Honor Flight started as a dream in 2005 and was originally founded as HonorAir. HonorAir and the National Honor Flight programs have been responsible for flying over 200,000 WWII, Korean and Vietnam veterans to our nation's capitol to experience their memorials. The Blue Ridge Honor Flight board and volunteers plan 2-3 flights from the Asheville and Greenville airports each year.