An Improper Royal Tea Murder
May 20 @ 3:00 pm

-

5:00 pm

$45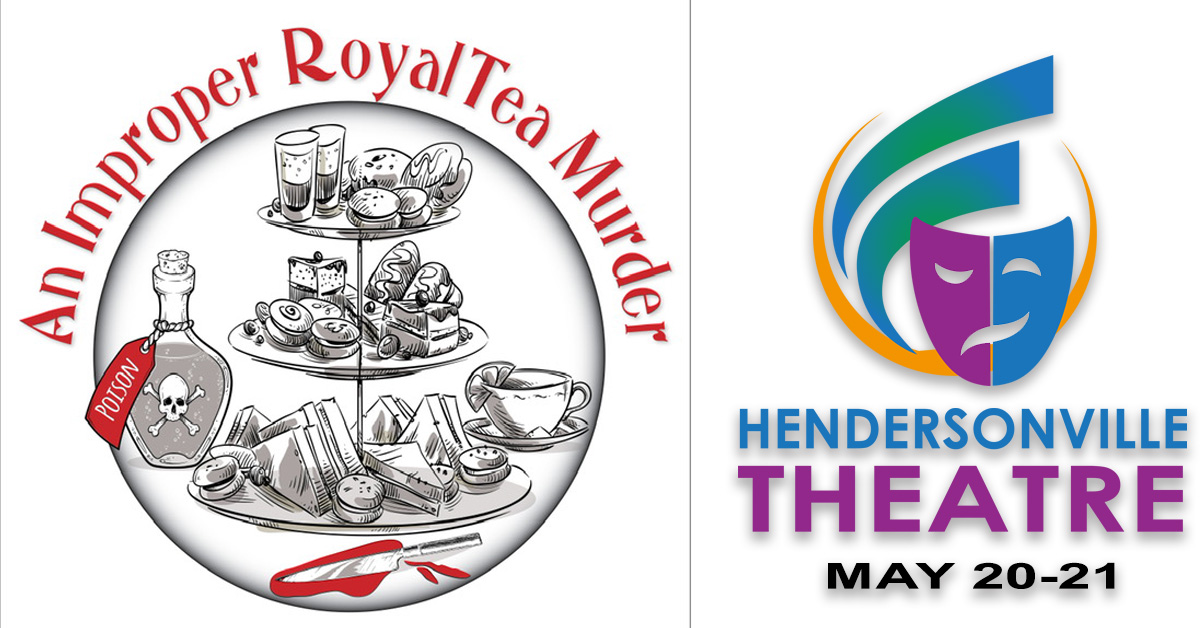 Presented by Murder Mystery for Hire in association Hendersonville Theatre
It's time for the Queen's Palace Party…and not everyone will be making it out alive!!!
Join us on Saturday, May 20 at 3 pm or Sunday, May 21 at 3 pm for an interactive murder mystery theatre with a complimentary Royal Tea included.
The Lord Chamberlain is commanded by Her Majesty to invite You to the Palace Garden Tea…
Each summer Her Majesty hosts the Palace Garden Tea. This year an UNinvited guest has eluded Palace Security, and the arrival is causing panic! As the mystery unravels, we find the Royals worried about the intruder and the staff with something much more important on their minds! MURDER!!! The suspects are lined up…WHO DONE IT? Could it have been our beloved Queen? Her American nephew? The Queen's Escort? The Cook? The Maid? The Housekeeper? or perhaps The Inspector, himself? YOU identify the culprit and YOU solve the crime!
Written and directed by Jimmy Ferraro
Approximate Run Time: 2 hour
Rating: PG — some material may not be suitable for children.
Related Events