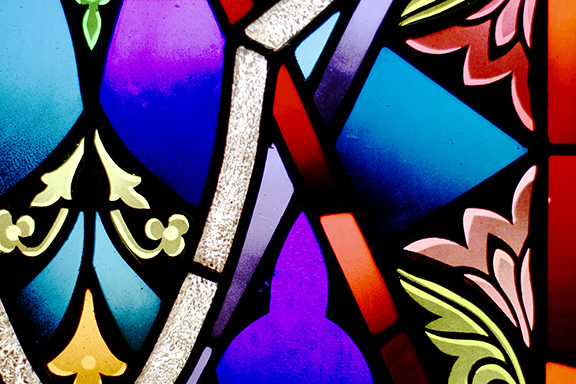 Explore the beautiful stained glass windows at St James Episcopal Church in Hendersonville with Deacon Tim Jones, as he brings to light the history and imagery of these unique windows. Tours will take place on the first three Saturdays in October at 10 a.m.
Tim's academic background focused on sacred art and Christian symbolism. As an artist, storyteller and lover of history, he is delighted to share this story and the meaning of their colors, symbols and all the fun details thoughtfully tucked away in them.
The tours are free and open to everyone. This is the same tour offered three times and not an ongoing series. Bring your cameras, sketchbooks and curiosity because photographs and questions are encouraged.