Bearfootin Auction
October 15 @ 5:00 pm
Free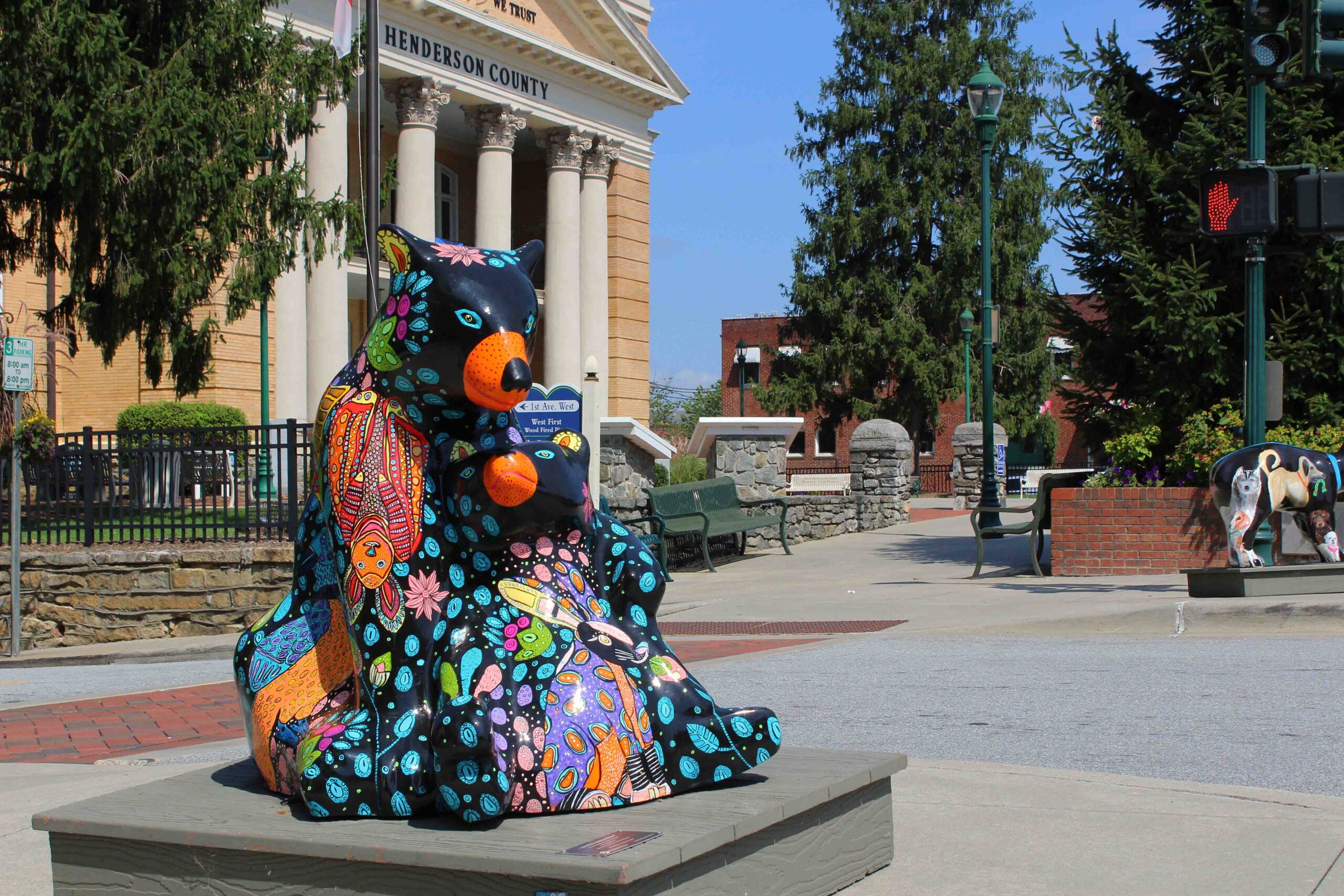 The Bearfootin' Bears search for a permanent home each fall as winter nears. In 2020, Friends of Downtown Hendersonville pivoted to a virtual format for the auction, allowing people to bid over the course of a month until a scheduled bidding cutoff. This turned out to be a big success. The same bidding format was continued for the 2021
auction, which raised $102,000.
For the 2022 Auction, the Downtown Events Team and Friends of Downtown Hendersonville are continuing with a virtual bidding format, similar to the previous two years. Bidding will begin as early as September 15, 2022 and will come to a close with an exciting in-person event on October 15 at the Historic Court House on Main Street.