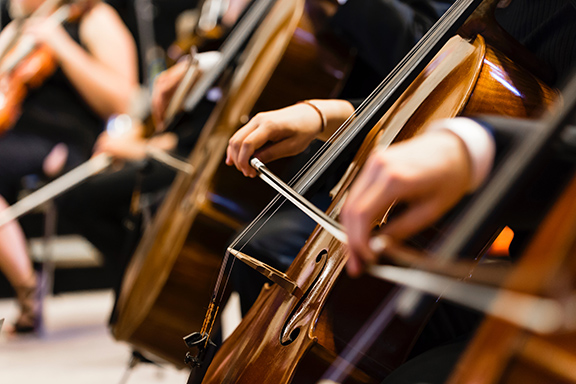 Blue Ridge Orchestra Presents "Hazel & Gretel" — A fairy tale opera for all ages! Join the BRO for a celebration of this German tradition, "Hansel & Gretel" by Engelbert Humperdinck.
For this concert presentation, the BRO is honored to share the stage with the talented students of UNC Greensboro's Opera Theatre department under the direction of David Holley, UNCG Opera Theatre's Director of Opera. This will be a Concert Presentation of the famous opera.
PLEASE NOTE: As of 9/7/2022, it is Blue Ridge Orchestra policy that, in order to be admitted to a performance, all audience members MUST WEAR A MASK AT ALL TIMES. The BRO no longer requires vaccine verification. Note also that those who are purchasing tickets for other household members are responsible for sharing this information with those individuals as well! We are committed to making music in a SAFE and welcoming environment.