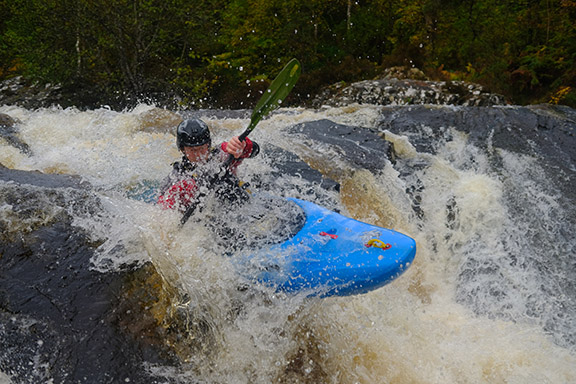 Between the 170+ racers battling it out and 2,000 spectators hiking into the gorge-The Green River Narrows Race is the largest extreme kayak race in the world. The Green River Narrows offers Class IV and V+ rapids, making it one or the most difficult and well known stretches of river in the country. This iconic kayak race has drawn spectators and racers from around the world, humbled Olympic medalists, and been featured on major networks such as CNN.  From innovating new boat designs to bringing together one of the largest kayaking communities-this is the super bowl of kayaking.
For Spectators (per GreenRace.us):
The Green Race is free to spectate and no pass is required to hike in and watch the race.
Unless you are an extremely experienced backcountry hiker we DO NOT recommend spectating this event.
The Green River Narrows is no place for small children or pets.
The rocks are slick, the river is extreme and danger abounds.  We have had serious injuries, from concussions to broken legs, resulting from spectators attempting to watch the race.
It is illegal to drink alcohol within 50 feet of the river in Polk County (anything below Go Left). Please hike out all trash you bring into the gorge.
Park at either Cove Creek Trailhead or Pulliam Creek Trailhead
**Sunset is at 6:30 PM**
For participants (per AmericanWhitewater.org):
The Green River Narrows epitomizes a low-volume, boulder congested, pool-drop character, with a couple of slides thrown in for good measure.
The dam that feeds the Narrows is released and runs roughly 300 days per year, it still retains the feel of a wilderness creek due to the depth and inaccessibility of the gorge, the decent water quality and fabulous landscaping.
.6 mile walk downhill with your boat to get to the put-in.
Most of the rapids are tight and technical, requiring precise boat control to run smoothly. Many of the boofs are not just fun, they are mandatory.
Boaters with strong Class IV skills who walk the Big Three have been shown down successfully countless times now, and yet boaters with strong Class V skills still get hammered here on a regular basis. Sadly, the river is the site of now three fatalities and countless other minor and major injuries. It is not to be taken lightly. The 100% release level, with minor differences between 7-9 inches on the stick gauge, is 'the standard'. While a couple rapids get easier at 200%, and there's nice padding at higher water, most rapids get harder. The time between rapids also gets much shorter, and the penalty points can add up quick.