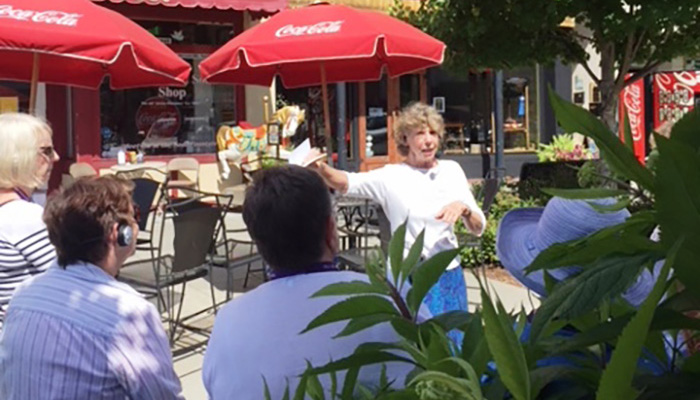 Take a 90-plus minute walk along to learn about Hendersonville's Oakdale Cemetery. See the Look Homeward Angel grave marker, the inspiration for Thomas Wolfe's novel, and hear lively stories about former colorful residents while strolling through our municipal  cemetery.   Among quiet, artistic grave markers discover Hendersonville's buried past through stories of its Black cemetery, white cemetery (segregated in the old days), and Jewish cemetery residents and other noteworthy citizens. These 90-plus minute walks occur rain or shine.  Please make a reservation.
Meeting Place:  at the Cemetery, U.S. 64 W. at Valley St.
Time: 10am
All tours:    $10 per person ages 10 and over.  Children under 10 yrs. free with paying adult.
All walks – 90-plus-minutes — occur rain or shine. 
For information call 828-545-3179 or www.maryjopadgett.com