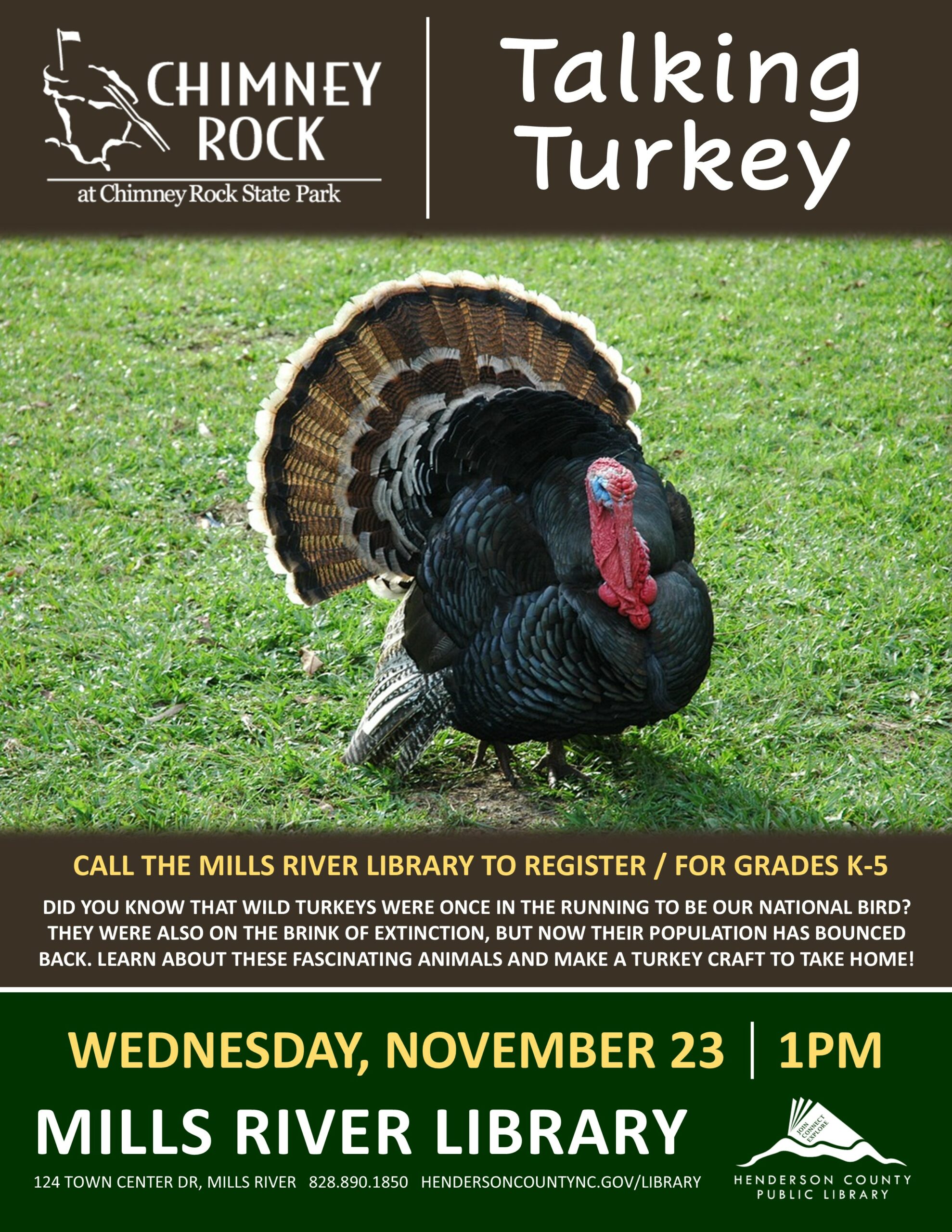 Did you know that Wild Turkeys were once in the running to be our National Bird? They were also on the brink of extinction, but now their population has bounced back. Your family will love hearing about these fascinating animals and making a turkey craft to take home.
Registration Required: Please call the Mills River Library at 828-890-1850 to register.
Program is presented by a Park Ranger from Chimney Rock State Park and is geared towards Grades K-5.