Whether you are looking for a scrumptious meal, fresh produce, locally roasted coffee, or a carefully-created craft beverage, your tastebuds will be deligthed in Hendersonville.
Friday Evening
Wind down on Friday evening with drinks and a sunset view at Shine's rooftop bar in downtown Hendersonville. Everything here is scratch made, from cocktail mixers to ketchup. Choose from 24 taps, including many locally produced beers and ciders, or a handcrafted cocktail. Dinner is served downstairs in a lively space with a speakeasy vibe. The American menu is familiar yet creative; escargot and a crusty hot pretzel share space on the appetizer list, while larger plates include burgers and banh mi, steaks and frog legs.
Check in at The Henderson, located a block off of Main Street. Co-owner Michael Gilligan, an award-winning chef, brings a culinary focus to the historic B&B. The inn's on-site restaurant, Harvey's Al Fresco, regularly serves breakfast and an evening menu of small plates, as well as Sunday brunch and monthly wine dinners.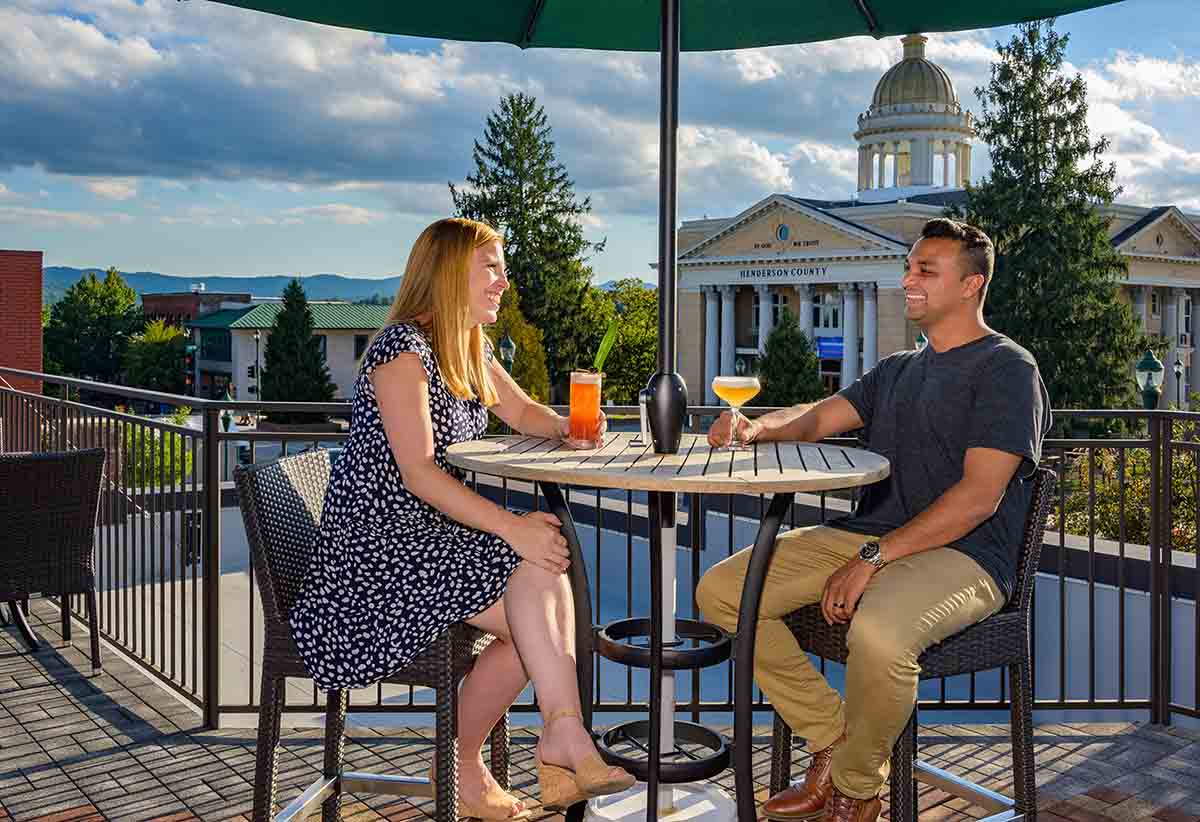 Saturday
After breakfast on the inn's spacious front porch, spend Saturday morning wandering through downtown Hendersonville's shops and galleries. Several locally owned coffee shops fuel your excursions. Have a light lunch at Dandelion, which serves fresh-made salads, sandwiches, quiches, fruits and vegetables. The nonprofit restaurant not only prepares delicious food, but also serves as a job-training program for victims of domestic violence.
Spend the afternoon exploring Hendersonville's Crest of the Blue Ridge wine region, which is home to seven vineyards. Book a trip aboard The Regal Ride for a safe, carefree option to taste your way from one stop to the next. Admire mountaintop vistas and savor red blends at Point Lookout Vineyards, try a pleasantly sweet apple wine at Burntshirt Vineyards, and listen to live music while sipping an award-winning vidal blanc at Saint Paul Mountain Vineyards.
Season's at Highland Lake provides a serene setting for dinner. Sit by a window for lovely views of the property's lush landscapes and gardens. Continue the theme of the afternoon by selecting a bottle from Season's extensive wine list, which has received the Award of Excellence from Wine Spectator for more than 20 years. The menu changes often to reflect the freshest ingredients. Classic desserts, such as creme brulee and chocolate torte, round out the evening.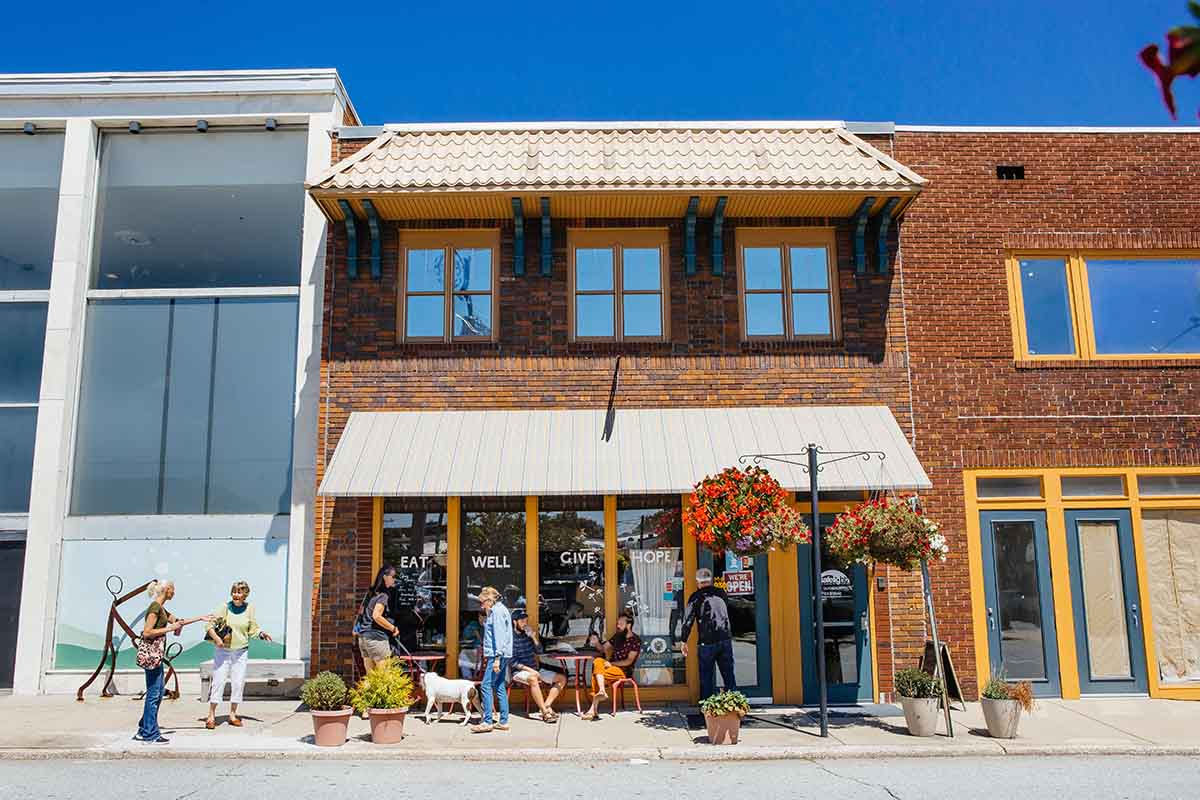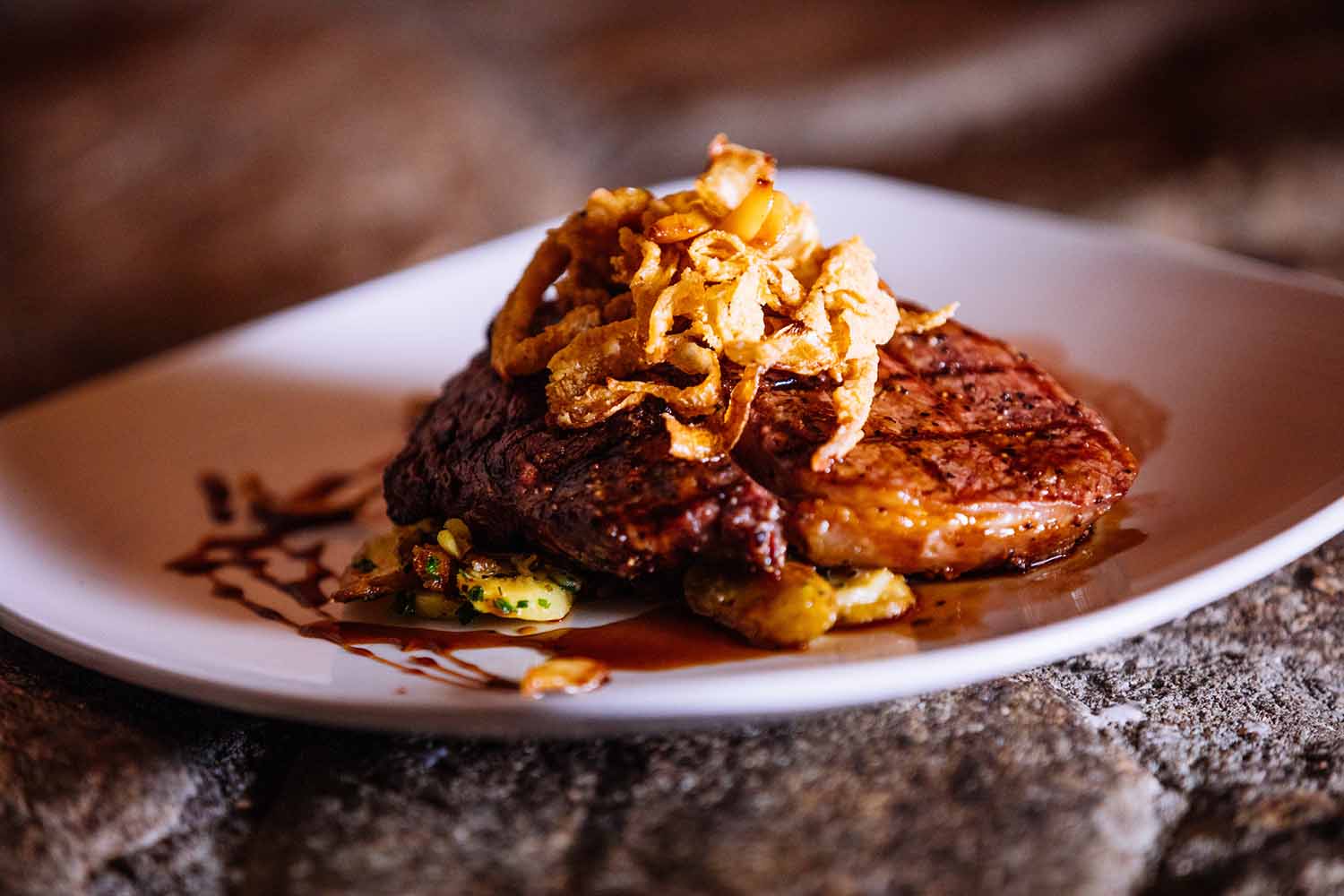 Sunday
After checking out on Sunday morning, walk to one of four downtown coffee shops for a Joe-to-go, then swing by local favorite restaurant, HenDough Chicken & Donuts, which offers just what you would guess, chicken and donuts. They have both indoor and outdoor seating, as well as a walk-up window to take food to go. But warning: you may have trouble deciding between the Donut Breakfast Sandwich, the Cluck Madam Sandwich and the one of their ever-rotating menu of specialty donuts.
Another great option is the Hendersonville Community Co-op, a local icon known for its deli stocked with grab-and-go items, hot bar with homemade soups and fresh baked goods. Whether you're going for a hike or hitting the road back home, the co-op makes it easy to stock up on snacks and meals for the trip.