With So Many Great Craft Beverages,
We Had To Build A Trail
The Cheers! Trail is the only trail in North Carolina that showcases five different types of craft beverages. Another plus is its location – the beautiful Blue Ridge Mountains in and around Hendersonville.
Choose from a selection of 27 different tasting experiences along the trail. This includes 13 breweries, 7 wineries, 3 hard cideries, 2 spirit distillers and 1 meadery. Additionally, 1 winery, Burntshirt, operates a second tasting room off-site, and 1 winery from another area operates a tasting room right on Hendersonville's Main Street.
Each segment of the trail features fun experiences you are sure to remember. Click here to learn more about the Cheers! Trail Passport and here to order your Cheers! Trail Passport.
Be sure to download a PDF of Cheers! Trail locations, as cell service can be spotty at some of the more rural locations.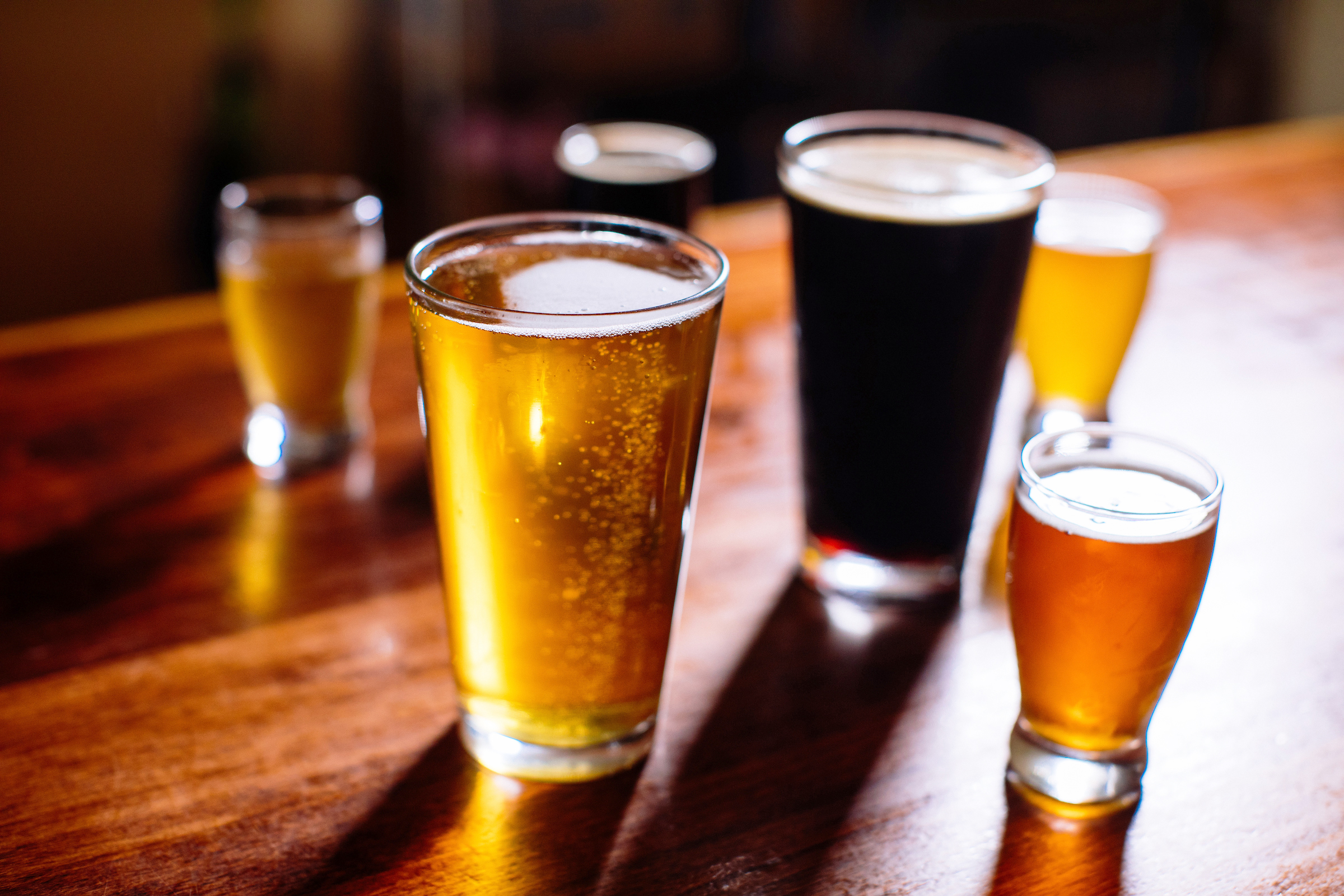 BEER
Sierra Nevada's eco-friendly, state-of-the-art facility is one of the largest craft breweries in the nation and features everything from indoor and outdoor dining to daily tours to a beer garden amphitheater. Sideways Farm & Brewery is located on a working farm and highlights the agricultural side of beer, while Southern Appalachian and Guidon are all within walking distance in the revitalized Seventh Avenue District, D9 Brewing is right on Main Street, and Oklawaha Brewing Co and Dry Falls Brewing are just off Main Street. A bit further out from town, you'll find Appalachian Mountain Brewing, Blue Ghost Brewing, Burning Blush, Guidon Brewing Outpost 1, Mills River Brewing and Trailside Brewing.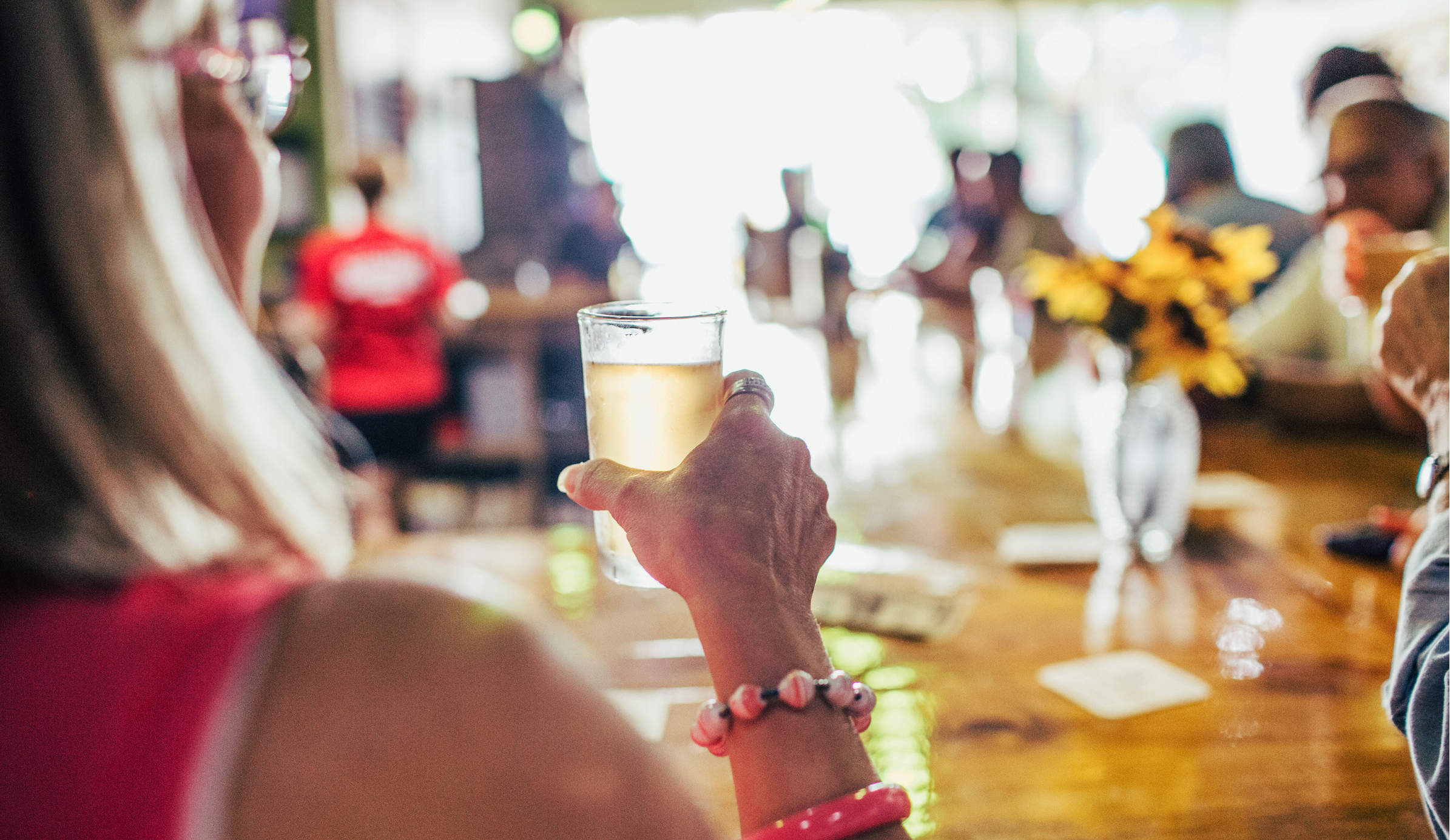 CIDER
Henderson County is North Carolina's largest apple-producing county and seventh largest nationally. Local orchards exclusively supply fresh apples to Appalachian Ridge and Bold Rock cideries. Appalachian Ridge's tasting room is located in an orchard and its ciders are hand-crafted in European style, while Bold Rock is the largest craft cider producer in the United States. Additionally, during the summer and fall, you can enjoy hard cider that was grown and pressed right on site at Jeter Mountain Farm.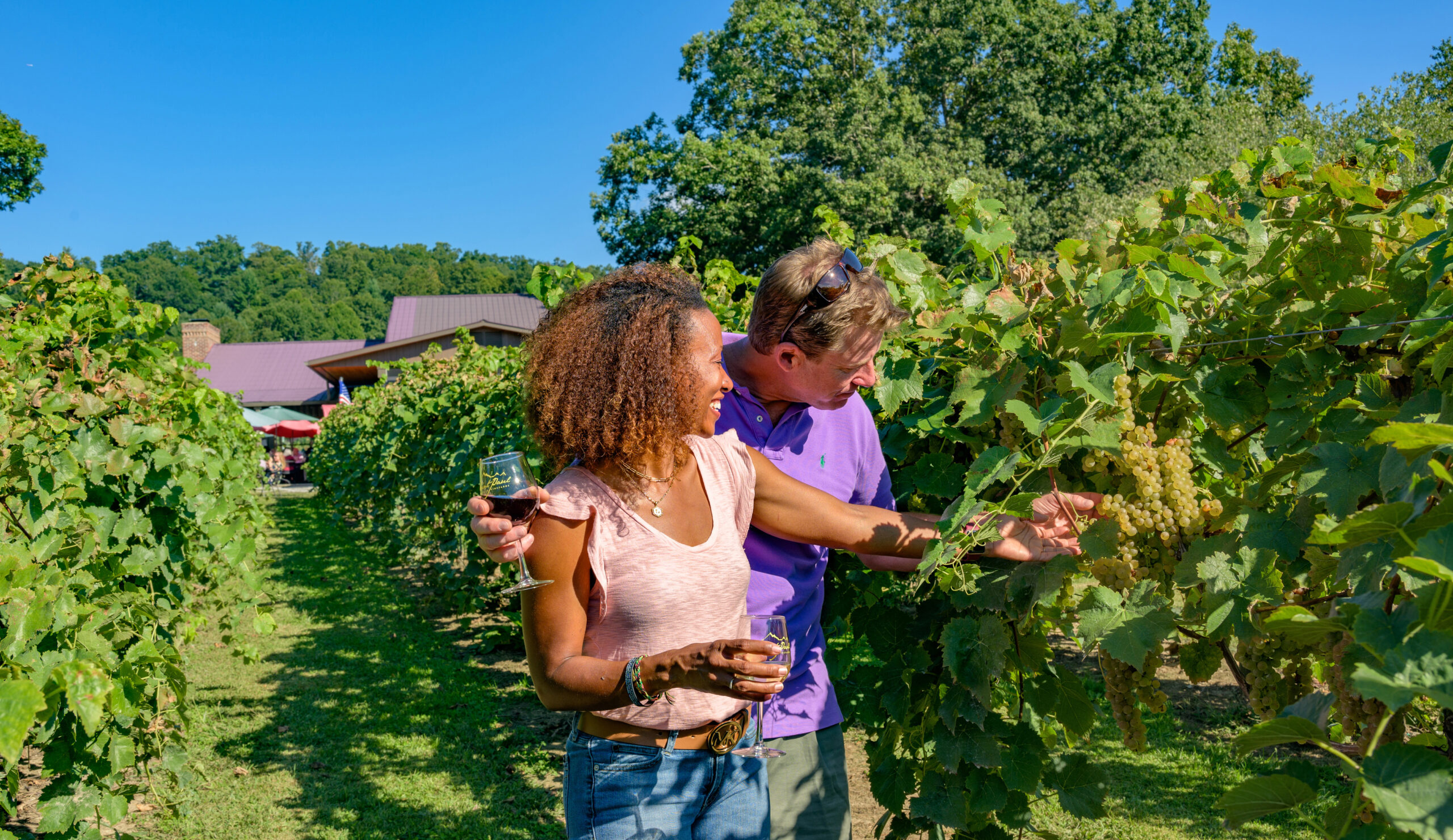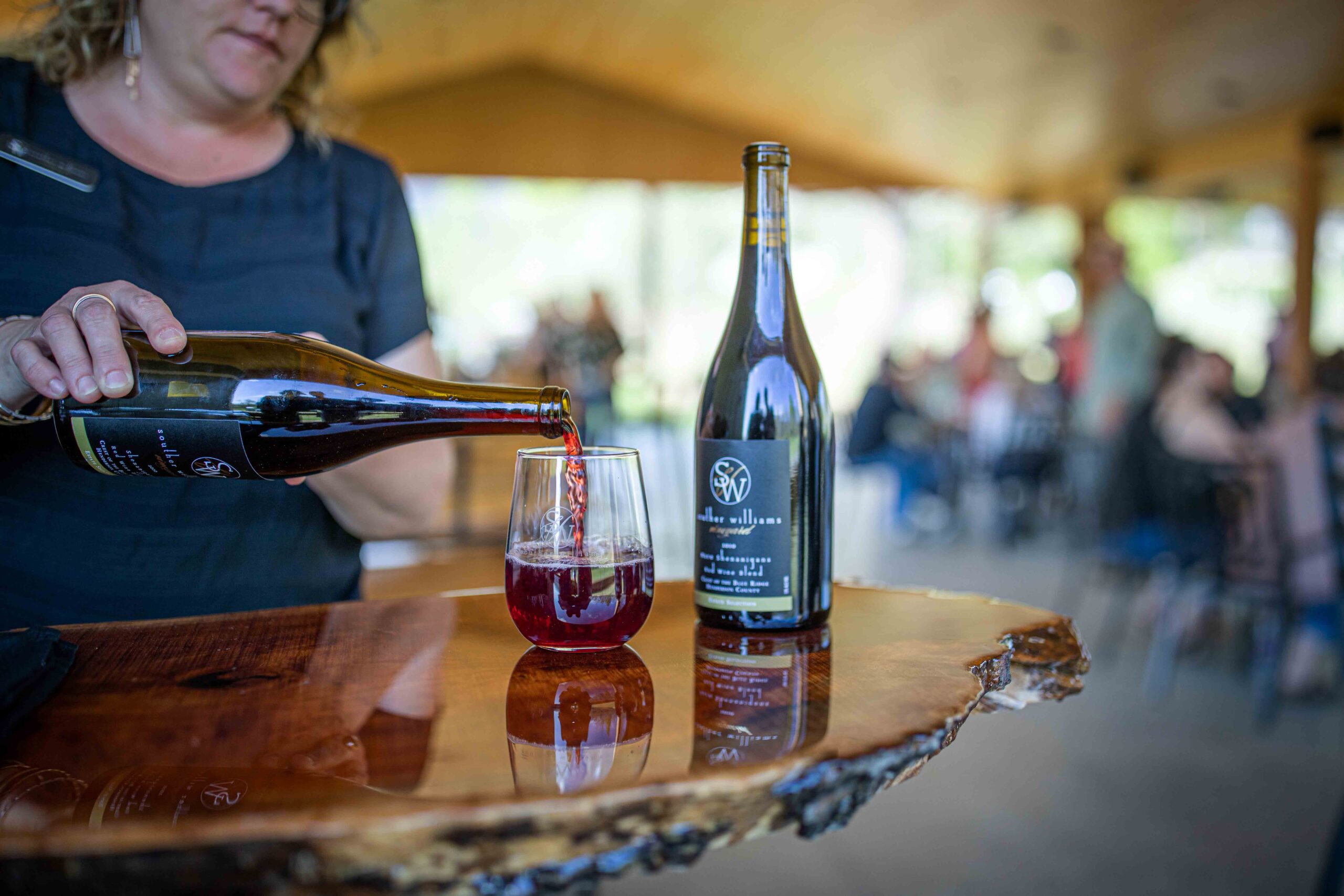 WINE
Henderson County is home to North Carolina's newest wine county, located in the lower elevations of the Blue Ridge Mountains. The area's wineries produce classic wines from European vinifera grapes and French-American hybrid grapes, as well as sweeter wines crafted from grapes native to North Carolina. Henderson County earned the AVA designation because of its distinctive soil, climate and elevation. The AVA includes all seven Henderson County wineries. Click to learn more about the Crest of the Blue Ridge AVA area.

The ideal growing conditions and picturesque scenery have encouraged this burgeoning industry. Saint Paul Mountain Vineyards was Hendersonville's first winery, having opened in 2012. Not long after, Burntshirt Vineyards and Point Lookout Vineyards opened tasting rooms, followed a few years later by Marked Tree Vineyard, Sawyer Springs Vineyard and Stone Ashe Vineyards. Henderson County's newest winery to open a tasting room (in April 2022) is Souther Williams, set on a 200-year old farm. Each vineyard grows their grapes right here in Henderson County.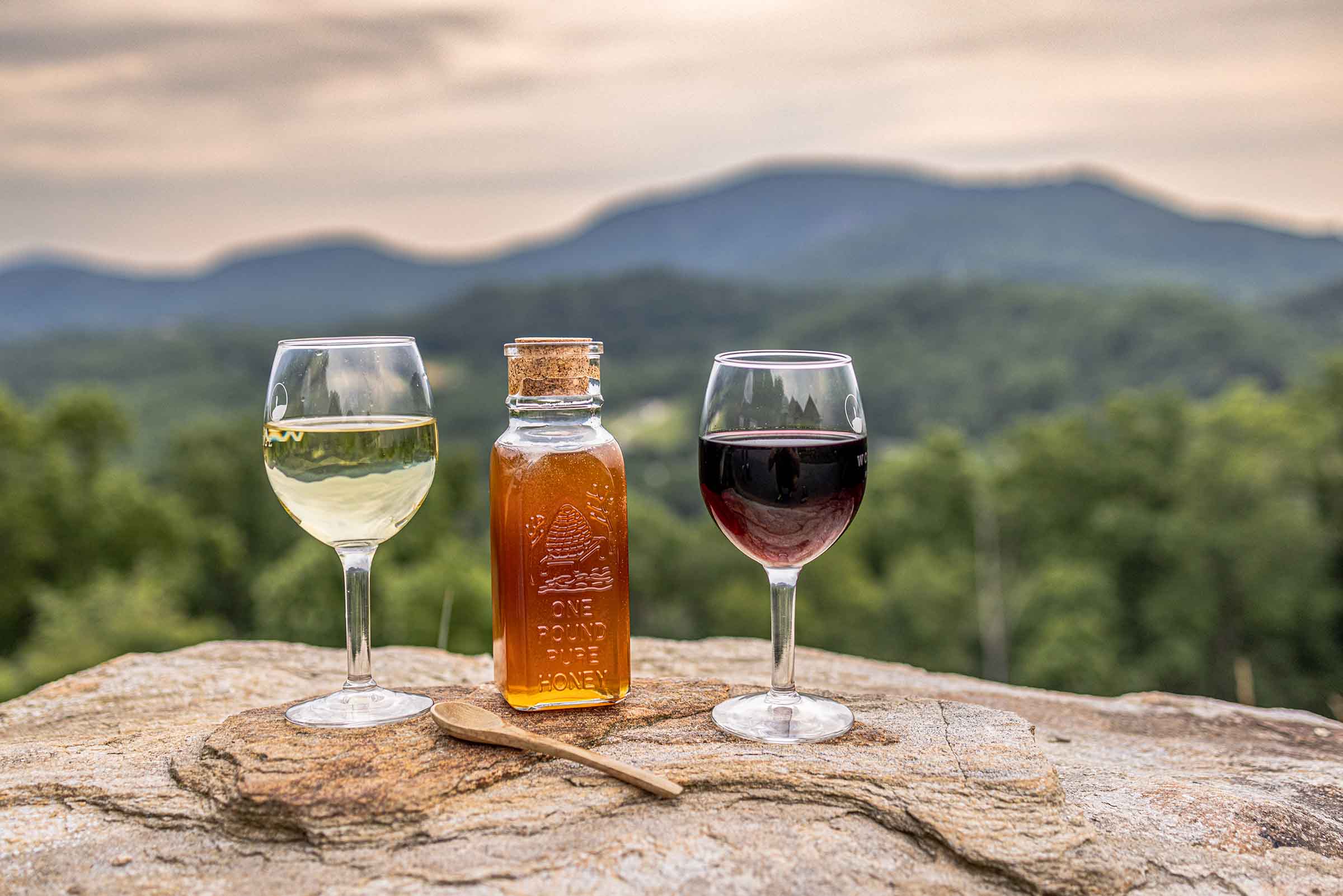 MEAD
Mead is a form of wine made from honey. It was popular in Colonial times and is making a resurgence in the southern Appalachians. World's Edge Meadery at Point Lookout Vineyards offers a broad selection of meads in addition to Point Lookout wines.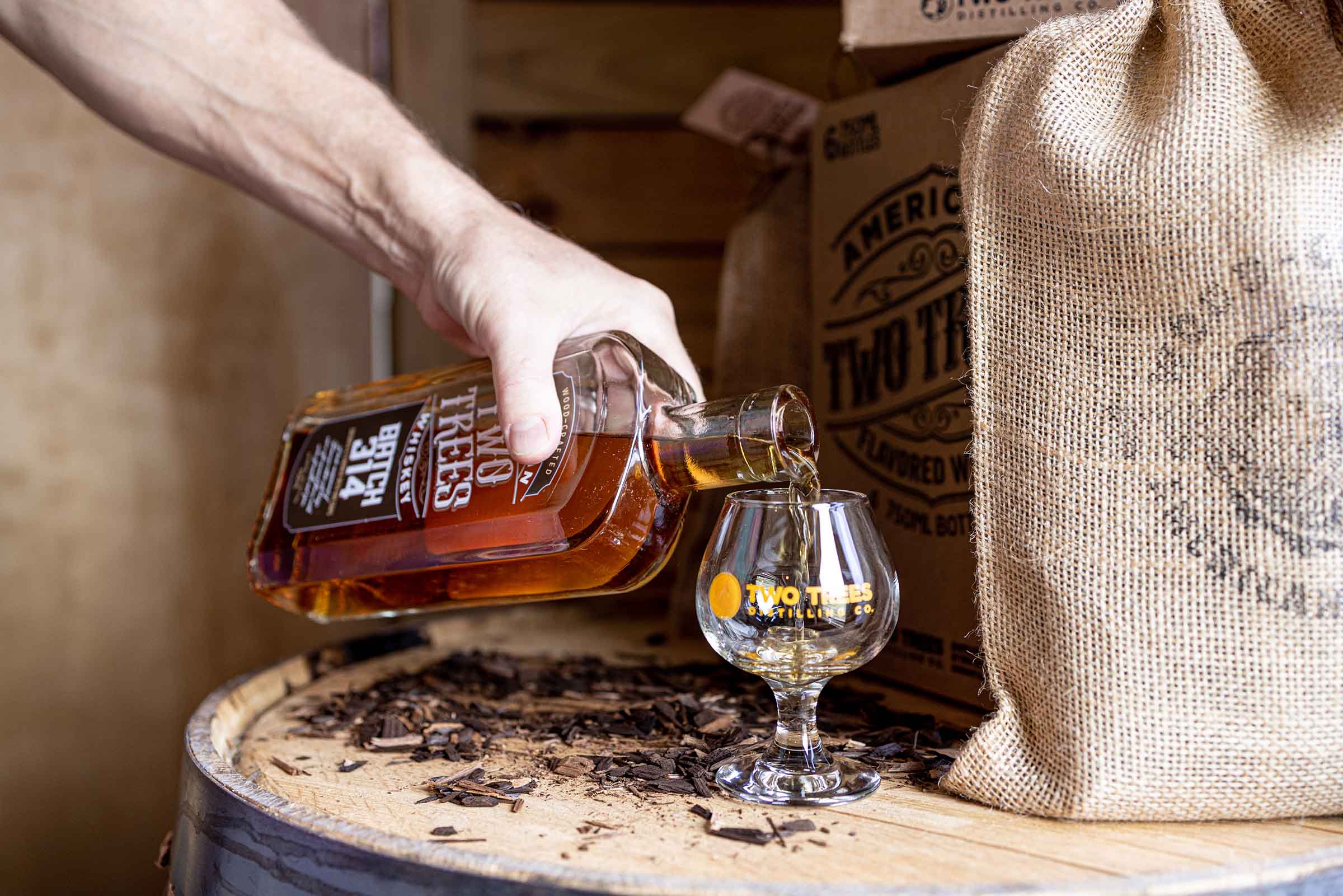 SPIRITS
New to Hendersonville's craft beverage scene are spirits. The first tasting room to open was Two Trees Distilling, who opened in early 2022, serving hand crafted whiskeys. Near the end of 2022, a second distillery opened, M & T Distilling, who makes moonshine.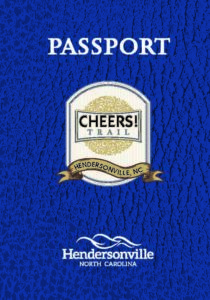 The Cheers! Trail Passport may be purchased for $10 at the Welcome Center or online and will be mailed to you. Visit at least 12 of Hendersonville's craft beverage producers and get your Passport stamped, then redeem it to receive your Cheers! Trail swag. The Cheers! Trail Passport has no expiration date and may be used to guide your tasting experience year-round.

There are several transportation options available for hire in the Hendersonville area, see a list here. ABV by beverage varies. Please enjoy responsibly.
Ordered Passports will be mailed by USPS as soon as it has been processed.
Cheers! Trail Passport Order Form
The Cheers! Trail Passport guides you to all of Hendersonville's craft beverage producers. Visit each tasting room to experience the wonderful crafted beverages and ask to have your Passport stamped. Once at least 12 of the venue stamps are collected, bring the completed Passport to the Welcome Center during operating hours for verification and choose from a selection of Cheers! Trail swag as your reward, plus, you can keep your booklet as a memento.
The cost of the Cheers Trail! Passport is $10. It will be mailed by USPS shortly after your order has been processed. You may also purchase your Cheers! Trail Passport in person, at the Hendersonville Welcome Center.
Please complete this form and then continue on to the payment screen.