The Mills River area, including the town of Mills River, is an ideal base camp for outdoor adventure. This rural region, shaped by its namesake river, as well as the French Broad River, spreads across a mostly flat valley framed by Blue Ridge Mountains. Lodging is plentiful atHorse Shoe Farm, dog-friendly Barkwell's retreat and the upscale Bed & Breakfast on Tiffany Hill.
Morning
After breakfast, go flat-water paddling with Lazy Otter Outfitters on the French Broad. The Sierra Nevada Express excursion allows you to park at Westfeldt Park near Sierra Nevada Brewing Co. and catch a shuttle to the put-in location at Lazy Otter's headquarters. From there, it's a seven-mile paddle (3-3.5 hours) back to the park, where Lazy Otter picks up the equipment and you hop in the car for a two-minute drive to the brewery.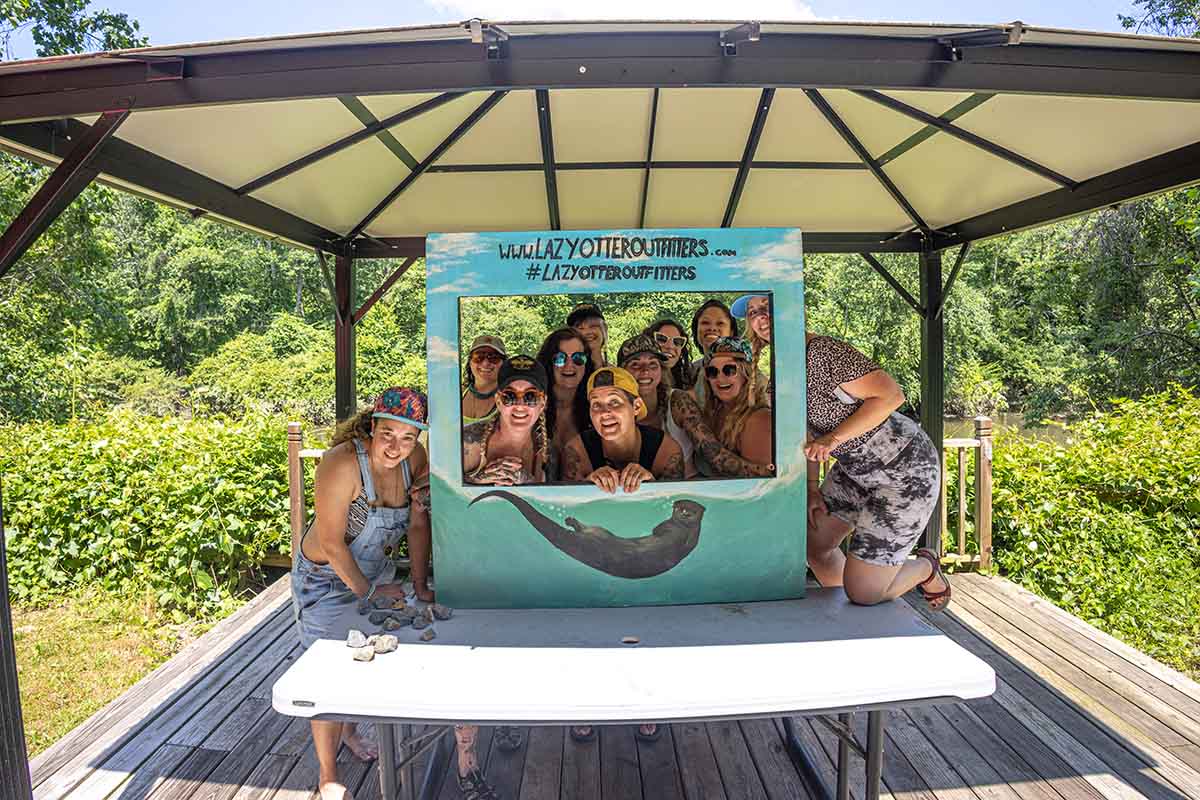 Afternoon
Enjoy lunch at Sierra Nevada's spacious restaurant, with both indoor and outdoor seating, and sip the freshest Sierra Nevada ales on the planet. All beer is made on-site at the brewery's colossal East Coast headquarters.
At the traffic circle just outside the brewery, veer right for a fun afternoon of mountain biking and climbing at The Riveter. This unique facility brings together a covered and open-air bike park with an indoor gym for climbing and bouldering. The Riveter's instruction-based environment allows beginners as well as experts to enjoy all activities. There is also a yoga studio.
After riding the dirt trails at The Riveter, cool down with a refreshing dip at North Mills River Recreational Area & Campground. For a minimal parking fee, this area of the river is open to the public for swimming, tubing (bring your own) and trout fishing.