Meet Hendersonville's Pinball Wizard
"I'm having the time of my life," says John French, the owner of Hendersonville's Appalachian Pinball Museum. "I have a jobby – not a hobby, not a job."
Meet John French
As an eight-year-old in Boulder, Colorado, John French would go after school to his father's electronics company. He found it too boring to sit around and do homework, so he befriended the women who built circuit boards and they taught him the trade.
It didn't take long for young John to become a wizard with circuit boards. Then, at age 13 while hanging out in a Boulder arcade, he was bothered by how many machines were out of order, so he asked the owner if he could repair them.
The owner skeptically agreed to let John attempt to fix one machine. The youngster whipped a soldering iron out of his backpack and wound up repairing everything in sight.
"By the end of the week, I had the keys to the arcade," John says.
That ability to fix circuit boards and electronics eventually led to a job in the Blue Ridge Mountains of North Carolina. On the side, he would restore vintage pinball games until his wife complained that their house was full of the machines. That provided the impetus to partner with a friend to start a pinball museum in Asheville before launching his own endeavor, the Appalachian Pinball Museum in Hendersonville.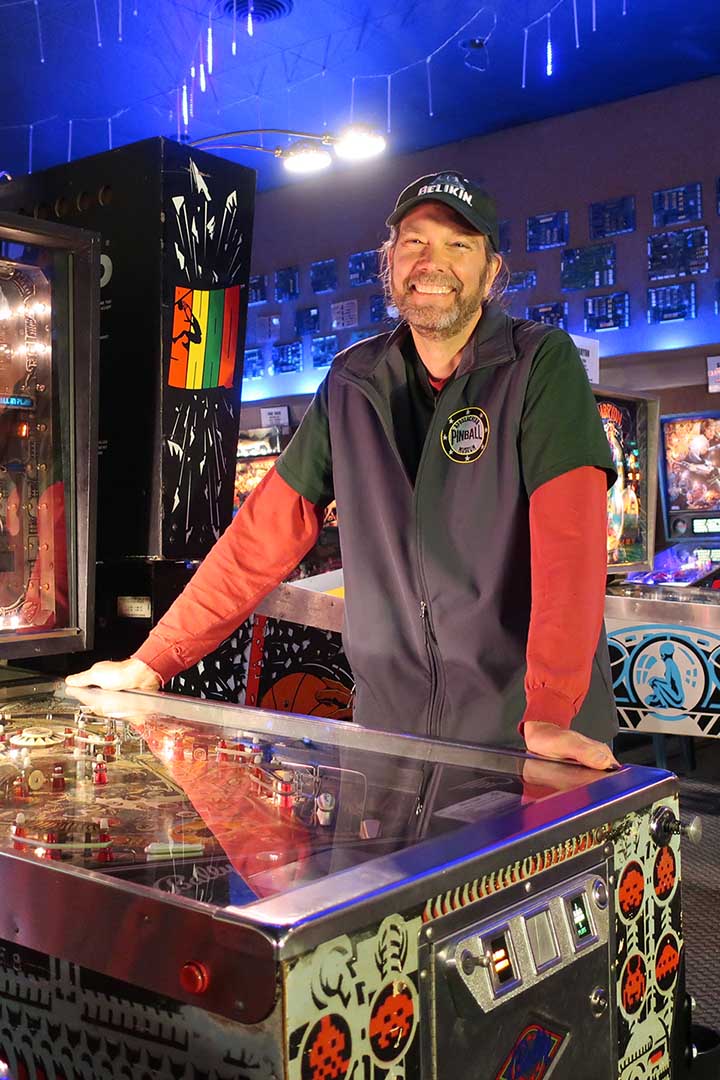 Unlike Other Museums
The Appalachian Pinball Museum encourages visitors to touch (and play!) the exhibits. At any given time, there are more than 80 pinball and electronic arcade games on the floor. Patrons pay an admission fee and can play all the machines as many times as they want that day.
There's also a snack bar with sodas and snacks for kids, and the owner recently added craft beers for adult kids.
"My philosophy is you can't play pinball without beer," John says with a laugh. "It has added to the camaraderie of the place because adults can come in and relax a little bit and have a beer while they're playing."
John French also has a philosophy for how his business is supposed to make you feel.
"When people come in here, they're not coming to talk to somebody about their taxes, they're coming in to have fun and have a good time," he says. "They are smiling when they come in and I want to make sure they are smiling when they leave."
Because he can fix almost any pinball machine, he rescues them from people's garages and basements, applies his magic touch, and puts them on the museum floor. Among the 50-plus pinball machines are several classics.
"We have a good old-fashioned Theater of Magic from 1995, and it's everybody's favorite," John says. "We've got Addams Family and Twilight Zone from 1993 or 1994. We have an Incredible Hulk from 1979, Police Force from 1989, Harlem Globetrotters from 1978, and a lot of electro-mechanical games from the 1970s."
In the arcade section, there are legendary games like Pac-Man, Ms. Pac-Man, Donkey Kong, Frogger and Galaga.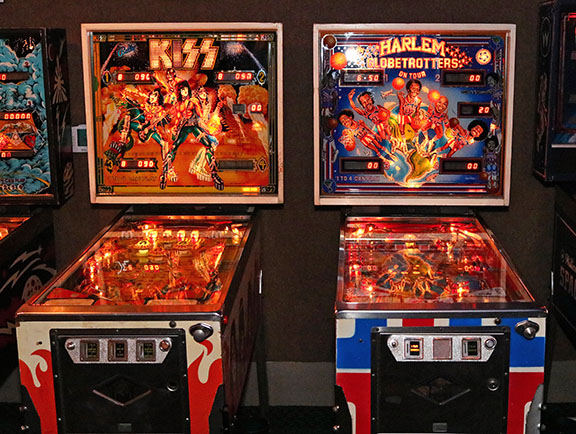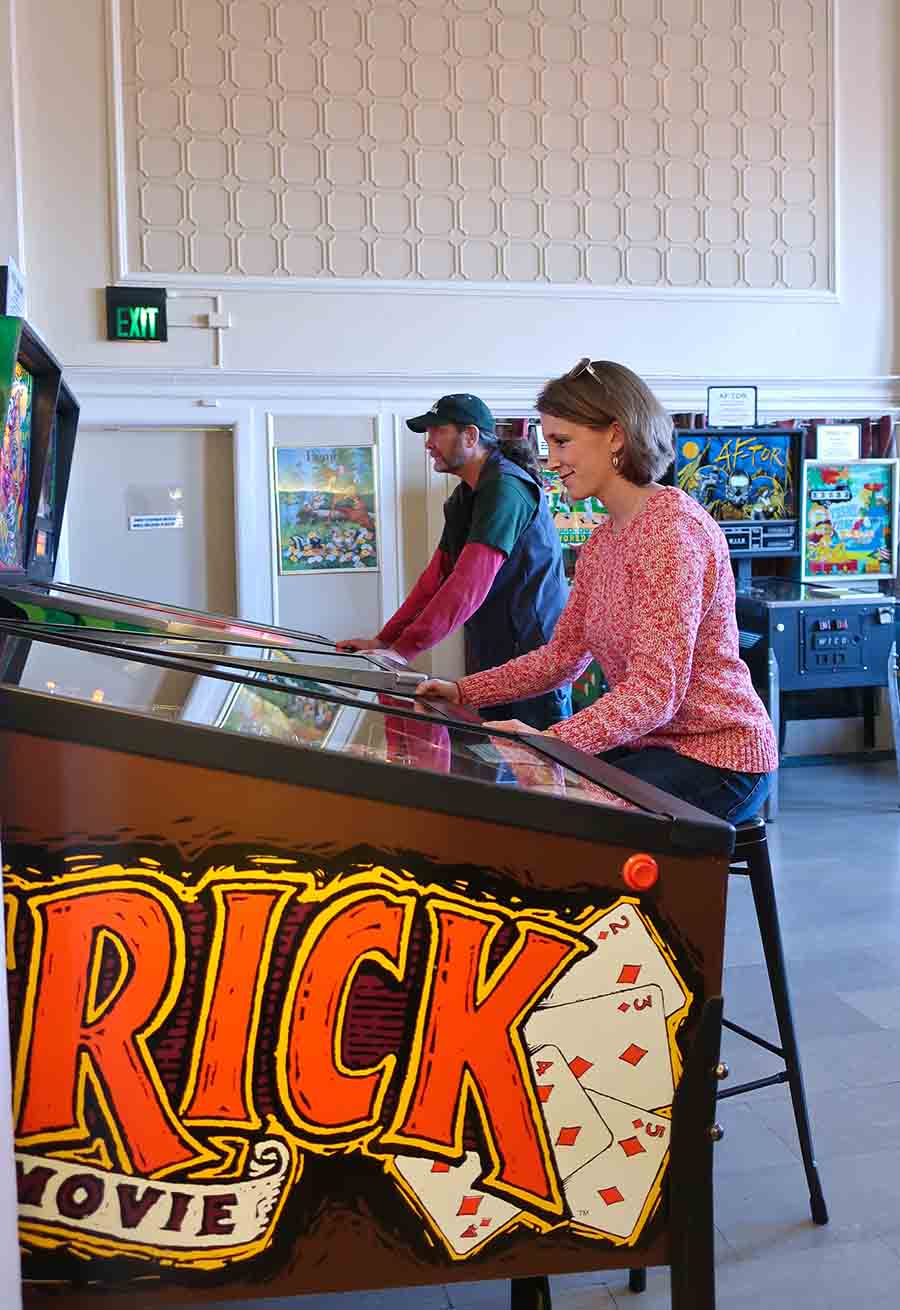 Stop On In
Next time you're in Hendersonville, stop by the Appalachian Pinball Museum at 538 North Main Street. There's no charge to walk around and check out the vintage games. If you want to play 'em, just pay the admission fee and you can play all day – even leave and come back later.
Oh yeah, if you would like to meet the Pinball Wizard, aka John French, he's usually there. Just look for the man in the APM t-shirt with a smile on his face.