Ramble from Orchards to Vineyards
Enjoy a drive through Hendersonville's agricultural countryside. Known for both apples and wine grapes, Hendersonville will delight any palate.
Scenic Drive Description
Wind through Hendersonville's apple country, starting on the southeastern end of the county and weaving your way north. Rows of apple trees fill the fields on both sides of the road. In the spring, pink-and-white blossoms cover the branches; come fall, the limbs hang heavy with ripe fruit. A few vineyards dot the landscape along the way, hinting at your final reward, sipping wine at Stone Ashe Vineyards. Sit outside on the patio with a sweeping southeastern view that provides a different vantage point of the hills and valleys you traveled.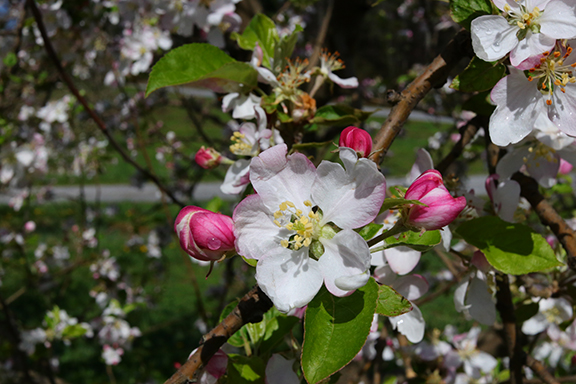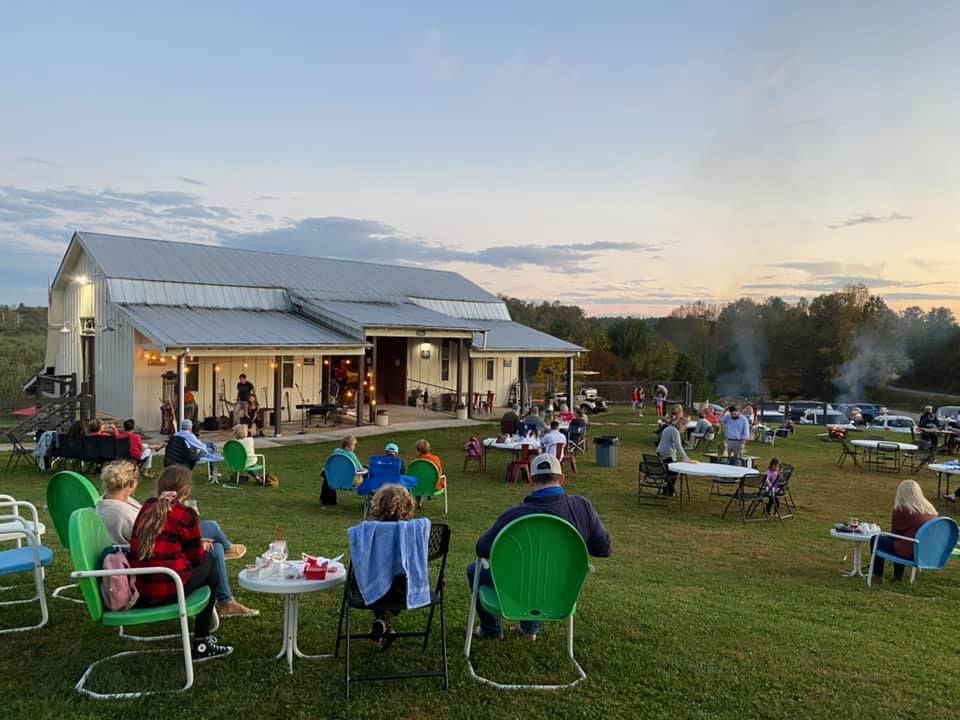 Driving Directions
Begin at the Hendersonville Welcome Center in downtown. Public restrooms and printed maps, brochures and guides are available.
Head south on Main Street. At the stoplight, turn left onto U.S. Highway 176, known as Spartanburg Highway.
After 2 miles, turn onto Upward Road, headed east.
Discover the first orchard about 3 miles on the left. Lively Orchards sells freshly picked apples and apple cider August through December.
Continue along Upward Road as it runs through the rural communities of Dana and Blue Ridge. The name changes to Ridge Road after you pass the Dana post office, which has an iconic "Sinclair" sign from its time as a service station.
Continue for 3 miles, after passing Sugarloaf Baptist Church, look for Union Hill Church Road on the right. Make a loop down Union Hill Church Road, passing farm fields, orchards and quaint country churches. When you come to the stop sign, turn left on Union Hill Road, which will run back into Ridge Road (also known as Lamb Mountain Road). Take a left and a quick right on Pilot Mountain Road.
Pilot Mountain Pears is located about 1 mile on the left in the Edneyville community. The blue, metal barn opens in August for you-pick Asian pears, as well as pre-picked fruit and baked goods, including fried apple pies. The season runs until October.
Continue 1.3 miles and turn left on Gillam Mountain Road. Cross U.S. Hwy. 64 onto St. Paul's Road.
About 1.5 miles up the road, take note of St. Paul's Episcopal Church on the left. The church has operated since the late 1800s. The current granite structure was built in 1910 and is designated a Henderson County Historical Landmark.