Blue Ridge Craft Trails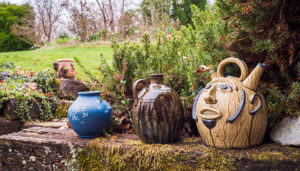 Throughout Henderson County
The best of traditional and contemporary craft is just a trail away along the Blue Ridge Craft Trails in Henderson County.
Three distinct trails guide visitors through the towns of Hendersonville and Flat Rock, and into the Blue Ridge Mountain countryside, showcasing nationally renowned artists in their studios and galleries.
The Blue Ridge National Heritage Area debuted the trails in 2020 and has partnered with Henderson County Tourism to showcase the trails and the talented artists along them.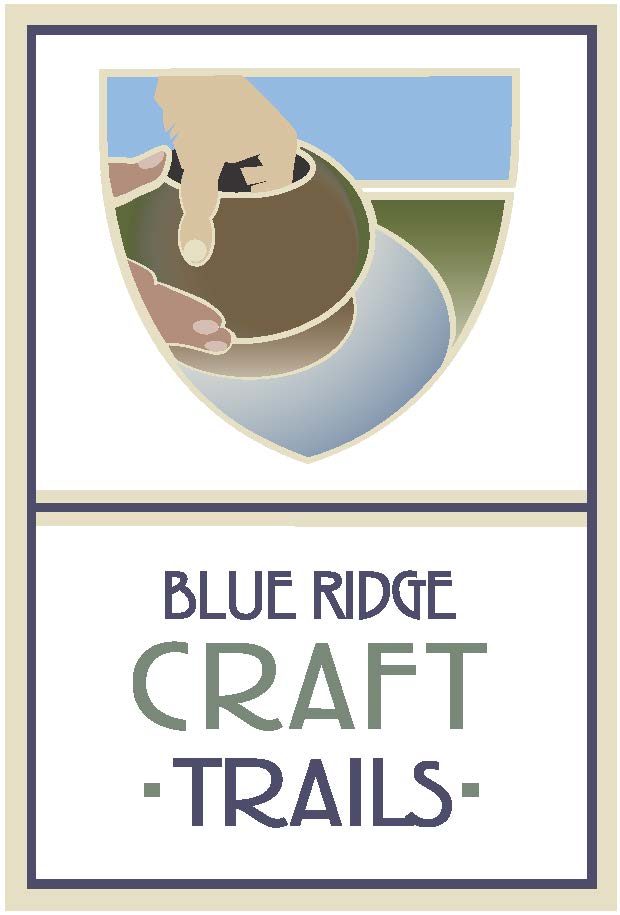 There are 14 craft sites on the Henderson County trails. Visitors can opt to follow entire trails or pick and choose from among various artists. Along the way, Hendersonville's pedestrian-friendly downtown, numerous outdoor activities and abundance of craft beverages on the Cheers! Trail will add to your experience.
Below are links to each Blue Ridge Craft Trail's page on the Blue Ridge National Heritage Area website. Each page also contains a handy tool for creating customized itineraries:
Wandering Flat Rock – known as the "little Charleston of the mountains," the village of Flat Rock has inspired artists for decades, including Pulitzer Prize winning poet Carl Sandburg.
The Heart of Hendersonville – enjoy the graceful ambiance of sidewalk shops, restaurants and galleries sitting side-by-side, doors flung open in good weather.
Finding Wonder in the Henderson Co. Outskirts – as the county sprawls out toward higher ground, artists of every stripe nestle into its nooks and crannies.
Renowned craft curator Anna Fariello worked to identify the best of the best for the Blue Ridge Craft Trails. The artists are excited to be part of this initiative.
(One important note: Be sure to review the info about each studio before visiting – a few studios are by appointment only. Links and details about each gallery and studio are at the bottom of this page.)
A treasure trove of craftspeople is the backbone of the Blue Ridge Craft Trails. However, visitors are encouraged to round out their day with other craft experiences, from finding wineries, breweries and cideries on the Cheers! Trail to enjoying scenic tours and hikes.
Make a weekend out of it with a vast selection of lodging in Henderson County, including cabins, cottages and vacation rentals. The most extensive directory of local lodging is available here.
Flat Rock
Gallery at Flat Rock – A noted gallery of contemporary art and crafts curated from regionally and nationally acclaimed artists working in all mediums.
Firefly Craft Gallery – A gallery of all-American craft, from hand-blown glass, pottery, ceramics, wood artwork and woodcarving to wearable fiber art, fine furniture and stained glass.
Melinda Lawton's Sweet Magnolia Gallery – Timeless jewelry fashions made by Lawton, a designer for film and television for almost 30 years. Enjoy watching jewelry being created on-site.

Heart of Hendersonville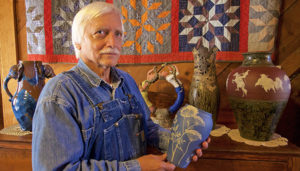 Henderson County Outskirts
Special Happenings
Dian Magie Pottery
108 Turner Lane
Hendersonville, NC 28791
828-606-6119
Email:[email protected]
Kiln loading on July 1st – 1:00-5:00 pm
Wood firing of Dian Magie's Cougar Kiln on July 3rd – 1:00-6:00 pm
Kiln unloading on July 6th – witness the surprise of the finished pots after the wood firing process – 9:00 am-12:00 pm
Dian Magie's "Cougar Kiln" will be wood fired on Sunday, July 3rd.  Visitors can tour the 36 cubic foot kiln when her team fires over 300 pots in 12-14 hours to temperatures over 2000 degrees with pine, oak and apple woods that form an ash glaze on work. Dian's work is exhibited at The Gallery in Flat Rock and Mud Dabbers Pottery and Crafts in Brevard.
Apple Country Wood Crafters
55 P E M Dr
Hendersonville, NC 28792
Email: [email protected]
We will hold an open house at our woodshop/clubhouse on Sunday, July 24 from 1 to 4 p.m.
Members of the public are invited to drop by and see demonstrations on various types of wood crafts including wood carving, turning, furniture and toy building.  Information on how to learn these arts and skills and how to become a woodcrafter and join the club.
Woodshop location is: 55 P.E.M. Drive, Hendersonville (Off Sugar Loaf Drive, west of Howard gap)
Art MoB Studios
124 4th Avenue East
Hendersonville, NC 28792
Phone: 828-693-4545
July 9 and 21, 11 a.m.-2 p.m. – Demonstrations by basket maker Teresa Jordon
July 23 – Face jug pots demonstration by traditional potter Honey Burrell
Every Monday in July – Demonstrations on traditional rug hooking by Sharon Richmond