Tuatha Dea
March 18 @ 7:30 pm

-

9:30 pm

$30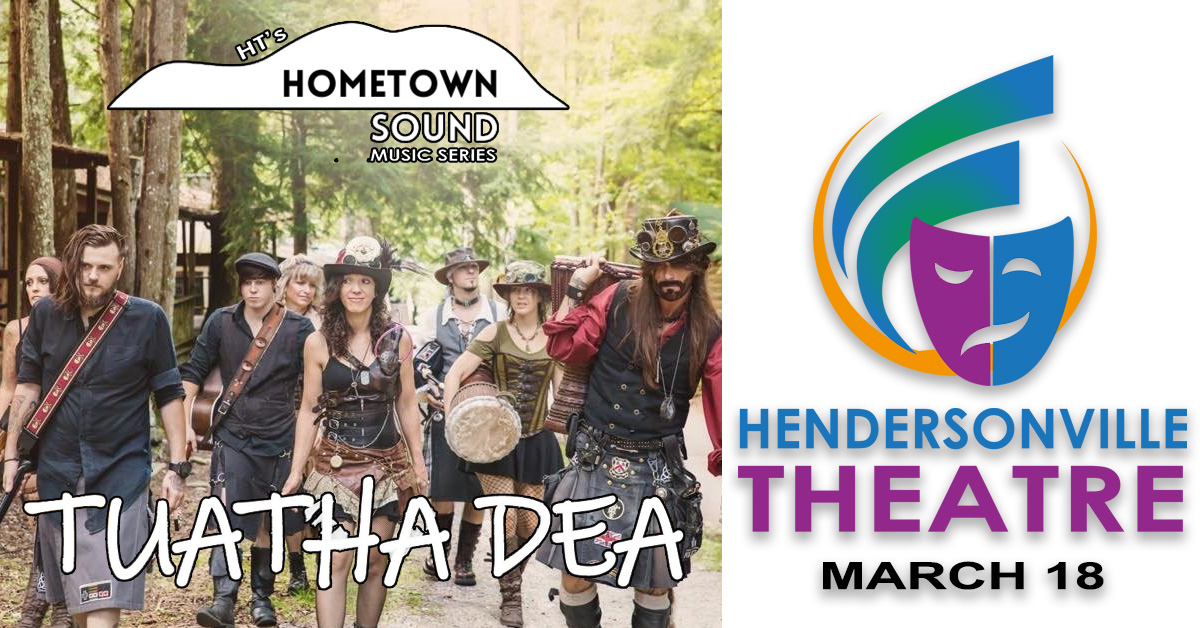 Marc Gunn's Irish and Celtic PodCast rates Tuatha Dea as one of the top 10 Celtic bands of 2022!
Hendersonville Theatre is proud to bring Tuatha Dea to Western North Carolina! Rated as one of the top 10 Celtic bands in the United States, Tuatha Dea is a progressive Americana band with a Rock edge, a Celtic-Appalachian influence and a fearless attitude for pushing the boundaries of modern roots music. Their music thrives on a perpetual energy backed by expansive vocal ranges, steady, driving percussion, electric instrumentation and the melodic sounds of acoustic instruments like fiddle, guitar, penny whistle, bagpipes and even didgeridoo.
Dubbed "The Eclectic Partridge Family In Kilts And Corsets" And "The Appalachian Fae" Tuatha Dae has appeared at The Montauk Music Festival, Floydfest, Bristol Rhythm And Roots, Dragoncon, Comicpalooza, Anachrocon, and many highland games and celtic music festivals.
Tuatha Dea has performed on stage with and accompanied Paul Simon, Alto Reed, and James Mckinney. The band hails from Gatlinburg, TN. Please check out Tuatha Dea's website at www.tuathadea.com.
Tuatha Dea is an Old Irish phrase adopted from the Celtic mythology of the Tuatha de Danaan whose literary history originates in Ireland and Great Britain. The name "Tuatha Dea" literally translates into "Children of The Gods". The band's Celtic influence stems directly from this historical clan which lived and ruled for a period in ancient Ireland and who were later destined to become the stuff of legend and basis of Celtic mythology. Those who dwelt beneath the burrows. The Children of The Gods.
Related Events