Summer Concerts In Hendersonville
Jump Off Rock Concert Series
Music On Main
June 9 – August 18, 2023
Every Friday Night / 7pm – 9pm / Free
Welcome Center, 201 S. Main St., Hendersonville, NC
These free outdoor concerts offer a diverse line-up of music from pop, oldies, rock, to contemporary music – there's something for every musical taste! Each week, a classic car show is held in conjunction with each concert. The car show is hosted by Carolina Mountain Car Club. Every other week, a Corvette show will also take place in the Wells Fargo parking lot, just across the street from the concert, organized by the Apple Country Corvette Club. Concert organized by the Arts Council of Henderson County.
The 2023 Music On Main Concert Series is sponsored by Kathy Watkins with Preferred Realty, Eggs Up Grill, Parks Automotive Group and the Henderson County Tourism Development Authority.
Check out a preview of Music On Main here!
July 4th Celebration With Concert & Fireworks Display
Main Street, Hendersonville, NC
Come out to Hendersonville on July 4th to celebrate our nation's birthday!
The day begins with a parade, which runs north along Main Street in the morning. In the evening, come downtown for a family-friendly festival with inflatables, kid's games and activities, food trucks, and 2 stages of live music. The evening will be capped-off with a fireworks** display that can be seen from either concert area (sponsored by the Henderson County Tourism Development Authority). In 2023, the festivities are organized by the Arts Council of Henderson County, Downtown Merchants & Business Association, and Henderson County Parks and Recreation. Live music at the Welcome Center is sponsored by Eggs Up Grill.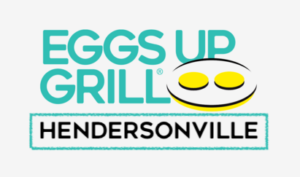 **Please note, fireworks will be launched shortly after dark from Jackson Park, which will be closed to the public at that time. Look for the big red balloon the morning of July 4th, if you can see it, you will be able to see fireworks.
Rhythm & Brews
May 18 – September 21, 2023
3rd Thursday of each month / 5:30pm – 9:30pm / Free
South Main Street, Hendersonville, NC
The Rhythm & Brews concerts series brings together live music, a variety of food trucks, and locally crafted beer, wine and cider! These free concerts close part of South Main Street to make room for all the fun, as well as a children's area with games and activities. Tickets and wristbands, for the purchase of beer, wine and hard cider, will be located at the Downtown Hendersonville tent.
The Rhythm & Brews musical line-up includes established acts as well as up-and-coming artists from around the nation playing a wide range of tunes from southern rock, soul to R&B.
Opening acts will kick off each evening at 5:30pm followed by the headliner performance from 7:30-9:30pm on S Main Street between Allen & Caswell Streets. 
The Inclement Weather Policy is to delay each act by 30 minutes before moving onto the next act. If headline act is unable to perform by 8:00 pm the show will be canceled.  Follow the weather decisions on Facebook page.
Please leave your pets comfortably at home. A Hendersonville City ordinance allows event organizers to exclude animals from the event space for the health, safety and welfare of the community, dogs, patrons, and vendors and their products.
For information call 828-233-3216 or visit Downtown Hendersonville.
Rhythm & Brews Concert Series was started in 2013 by Friends of Downtown Hendersonville, a 501c3 nonprofit operated by the Downtown Division of the City of Hendersonville Community Development Department.
Street Dances – Presented by Truist Bank
Jun. 10, 24, Jul. 8, Aug. 12 & 19, 2023
Saturday Nights / 7pm – 9pm / Free
Welcome Center, 201 S. Main St., Hendersonville, NC
Hendersonville Street Dances have taken place annually since 1918, when the city welcomed home its soldiers from the War by celebrating in the streets. This regular concert series showcases traditional, local bluegrass music, square dancing and Appalachian clogging demonstrations. Concert organized by the Arts Council of Henderson County. 
The 2023 Street Dances are presented by Truist Bank, sponsored by the Henderson County Tourism Development Authority, Eggs Up Grill and Mast General Store.
Check out a preview of the Street Dances here!
Music by the Lake
June 11 & 25, July 23, August 6 & 20, 2023
5pm – 7pm / Free
Blue Ridge Community College, Flat Rock, NC
Each summer, Blue Ridge Community College offers summer concerts beside the College lake as a gift to the community. These free concerts feature a wide range of musical and vocal groups. Bring a lawn chairs and picnic to enjoy the music by the lake. Organized by Blue Ridge Community College.
In the event of inclement weather, the concert will take place in the Technology, Education & Development Center (TEDC) Building.
Jump Off Rock Concert Series
April 15 – October 6, 2023
5pm / Free
Jump Off Rock, Laurel Park, NC
 Enjoy live music at the picturesque Jump Off Rock, which overlooks the French Broad River valley and the Blue Ridge Mountains beyond. Musical offerings ranging from jazz to country, rockabilly, pop, rock and blues. Organized by the Friends of Laurel Park.